Skincare from Nature
ACQUA GLACIAL® and MICA GLACIAL® mineral extract make Glacisse an absolutely unique line.
[echo-content-down-arrow id="temp-id" class="temp-class" size="30″ type="epda-icon-arrow-sharp" animation_type="fade_down" color="72c3d5″ duration_time="30000″ bouncing_speed="2000″ move_to="" scrolling="false" disable_bouncing="false" disable_duration="false" ]
Feel the power of nature directly from the lithosphere – the earth's crust.
Untouched by any environmental influences over centuries: MICA GLACIAL® – this unique mineral extract taken from the rock on the inside of a cave in the Hochjochferner glacier encourages natural cell division and stimulates collagen production.
The mineral extract simultaneously moisturizes and tightens. The trace elements magnesium and manganese provide the skin with natural health and radiant beauty.
The purest water from a source 2,845 meters above sea level on the Hochjochferner – direct from the heart of the Ötz Valley Alps – supplies the skin with abundant moisture.
Scientific research has confirmed the purity of the water and its particular suitability as the basis for our cosmetic line from the lithosphere.
The purity of the water has been recognized through rigorous testing. The result of these extensive tests showed that this water source is important for the human body and ideal for cosmetic use.
Beauty Salon and SPA
We recently expanded our cosmetic line from South Tyrol to a complete product range for beauty salons and spas. Alpine Wellnessfor beauty treatments in hotels and day spas.
GLACISSE products provide moisture, ensuring that the skin retains moisture over a longer period, thereby helping the skin to stay taut and elastic.
Therefore, one of the most significant characteristics of GLACISSE is the cell renewing effect, which is comparable to natural skin rejuvenation.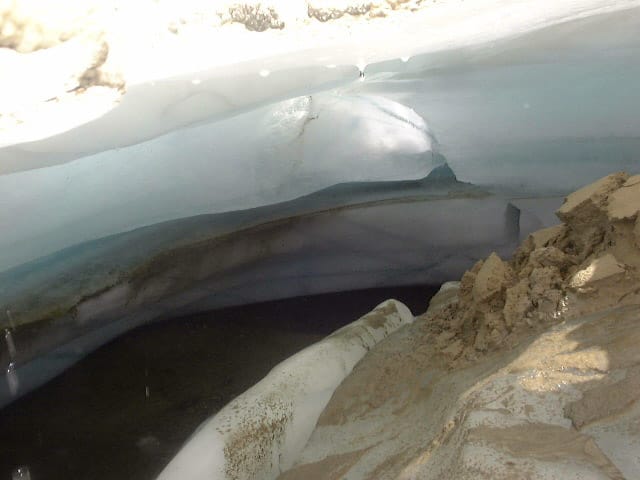 Water & Rocks
ACQUA GLACIAL® and MICA GLACIAL® are the main components of the Glacisse line
Water flow
Rocks